3/22/2022
Ballad of America, Inc.
I'm working on new articles and Sing It resources for the songs "Worried Man Blues" and "The Distressed Damsel." We are also bringing new writers into the fold. Check out the recent article "American Music of the California Gold Rush" by CW Bayer.
Abby Parks recently published an article about Ballad of America for Folk Renaissance. You can read it here.
---
Rambling String Band
We had an all-around excellent time at the Virginia Key GrassRoots Festival of Music and Dance. Click the picture below to see more.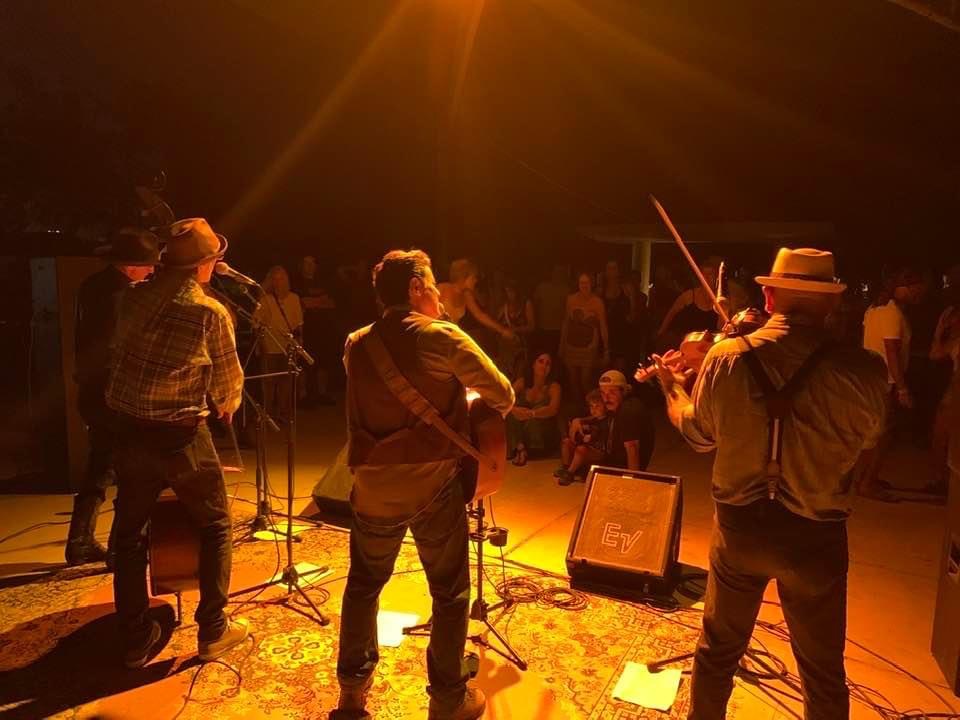 Check our Upcoming Events page on Facebook for live performance dates.
---
Karen Feldner
Karen just released an excellent video for the song "Squirrel Hunters," an old fiddle tune to which she wrote lyrics. I play banjo, guitar, bass, and sing, and Dakota Karper plays fiddle and sings. You can watch the video below and read more about the song on YouTube.
We're also working on new recordings for an EP we plan to release in 2022.
---
SERFA
I'm deeply immersed in planning the upcoming Southeast Regional Folk Alliance conference in Black Mountain, North Carolina, May 12 – 15. I am responsible for workshop programming, plus I am organizing and hosting two guerrilla showcases: The Florida Room, featuring Florida-based artists, and Roots & Sources, featuring traditional folk and other old songs. Click here for details about the conference.