4/24/2023
Florida Old Time Music Championship
I just returned from a wonderful weekend at the Florida Old Time Music Championship weekend at Florida Sand Music Ranch. Great times playing tunes with friends in a beautiful setting. I won first place in the Old Time Banjo, Old Time Singing, and Banjo/Fiddle Duet (with Greg Allen).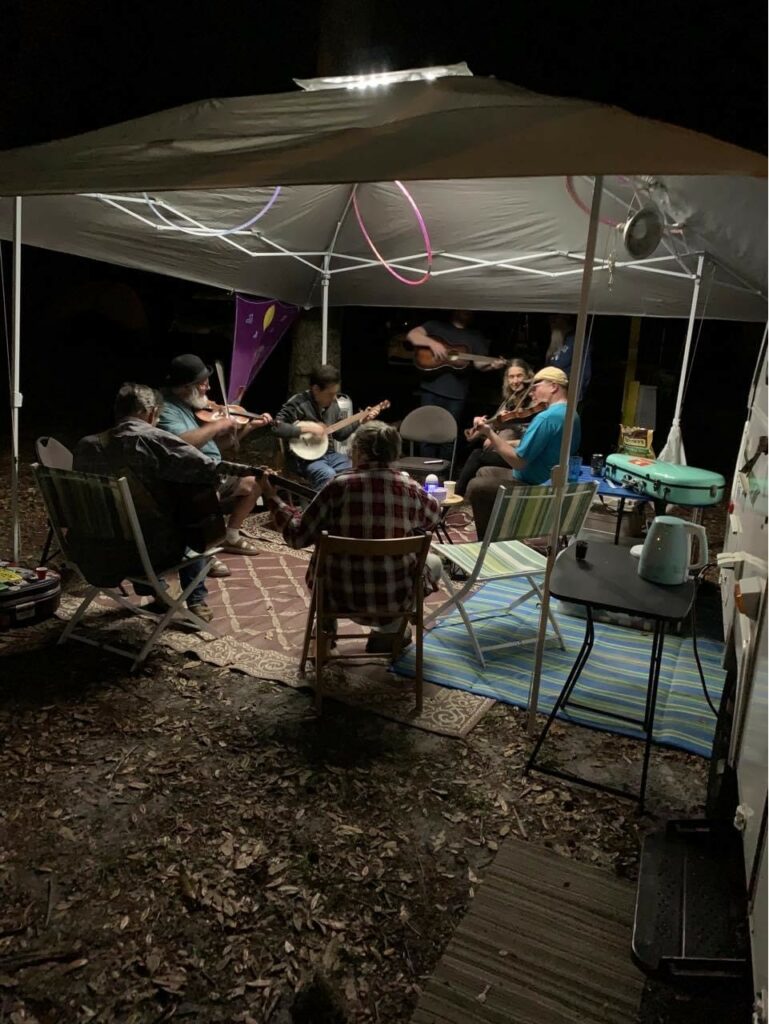 ---
Barn's Burnt Down
I'm very proud of my contributions to the new album by Karen Feldner, Barn's Burnt Down. I played banjo, guitar, and/or bass on all of the tracks and did some backing vocals. Karen wrote the songs, some based on the melodies of old-time fiddle tunes. You can hear it on most of the major digital music sites, including Spotify, Apple Music, and YouTube. Following the eight tracks of the album, there are the "Song Stories" in which Karen narrates the origins of each song. I highly recommend checking it out.
---
National Federation of Music Clubs
I'm honored to have been invited to deliver the keynote address at the annual conference of the National Federation of Music Clubs in June. They are also giving me a citation and making a donation to Ballad of America, Inc., the nonprofit I founded that is dedicated to preserving and celebrating music from America's diverse cultural history.
---
Southeast Regional Folk Alliance
As vice president of the board of directors of Southeast Regional Folk Alliance, I have been very busy planning the workshop for our annual conference in Black Mountain, North Carolina, May 4-7. I'm also hosting two showcases: The Florida Room, dedicated to performers based in Florida; and Roots & Sources, dedicated to artists who maintain a significant place for traditional folk music in their repertoires. I'll also be performing in a showcase or two.
---
Rambling String Band
Check our Upcoming Events page on Facebook for live performance dates.
---